4-H Volunteer Rebecca Bordonaro Reflects on Her Service
4-H volunteers serve as role models and guide New Hampshire youth
---
How did you first get involved with 4-H?
An injured, pregnant Jersey cow was given to us because we have a small farm. We were fortunate to deliver a live heifer, but the mother died. It was heartbreaking. I explained to my son Gauge, who was 11, that I didn't have the time to bottle-feed a calf. I had planned on giving her to a local farmer with more time. Gauge stepped up. He bottle-fed little Rosie. She is now three years-old and very spoiled.
Gauge wanted to learn more. He asked me to call 4-H and see if there was a club in our area. There wasn't, but 4-H program manager Donna Lee talked me into starting a club in Rumney.
Why did you choose to organize a 4-H food drive for Grafton County in the spring?
Many food pantries get donations during the holiday season, but by April their supplies are low. We also included household essentials in the drive like toothpaste, shampoo, diapers and toilet paper, which can't be purchased with food stamps.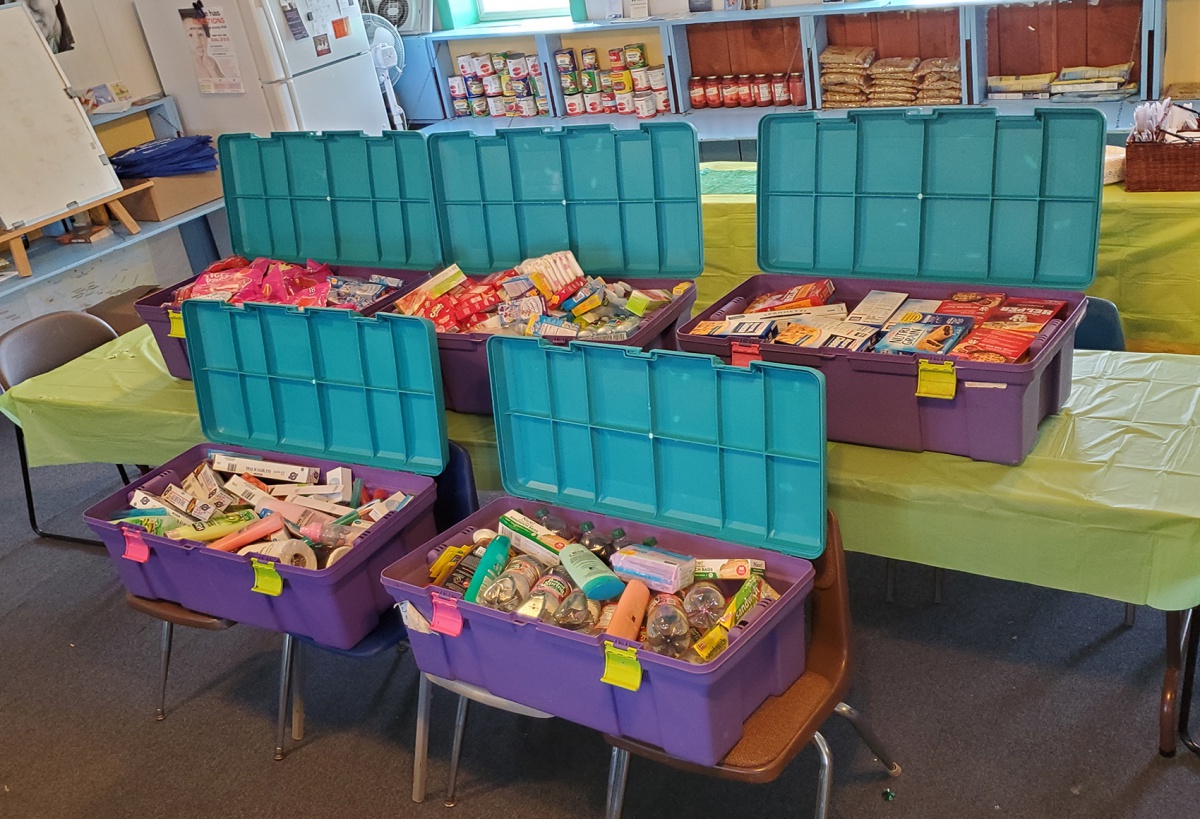 We held a competition to see which 4-H club could donate the most items. Our club ultimately won with more than 1,500 items. In total, 4-H donated 2,182 items to locations around our region. The Rumney Farmers 4-H Club had been working on a biosecurity educational project prior to the pandemic, so we also donated masks, gallons of hand sanitizer, shoe covers and hair bonnets for healthcare workers.
What do you enjoy about serving as a leader of a 4-H club?
It is extremely rewarding. We have a very diverse group of members — kids ages five to 16. I have seen so many examples of growth with my group. The moments that make me most proud are when they do things that demonstrate what amazing humans they are.
I remember when one of our 4-H members who is on the autism spectrum was at his first goat show. He was afraid to participate in the obstacle course. He let everyone else go before him. When he stepped out with his baby goat, five other club members ran out with him. They cheered him on and supported him as he made his way through the course. They didn't plan this. They were not told by an adult to support this club member. I cried with pride!
Learn More About 4-H Volunteers
Related Resource(s)
Author(s)