Thinking About Your Woodlot
What do you want your woodlot to look like in the future? What is the legacy you want to leave? As a forest landowner, the decisions you make about your land will have a lasting impact for years to come. A good place to start is to think about how you use your woodlot. Do you consider it a source of income? Do you enjoy the space it provides for wildlife? Is your land a place for you to take a walk? It could easily be all of these and more! Thinking about how you use your land, and what you want to get out of it, can help you care for your woodlot and realize the possibilities it can offer.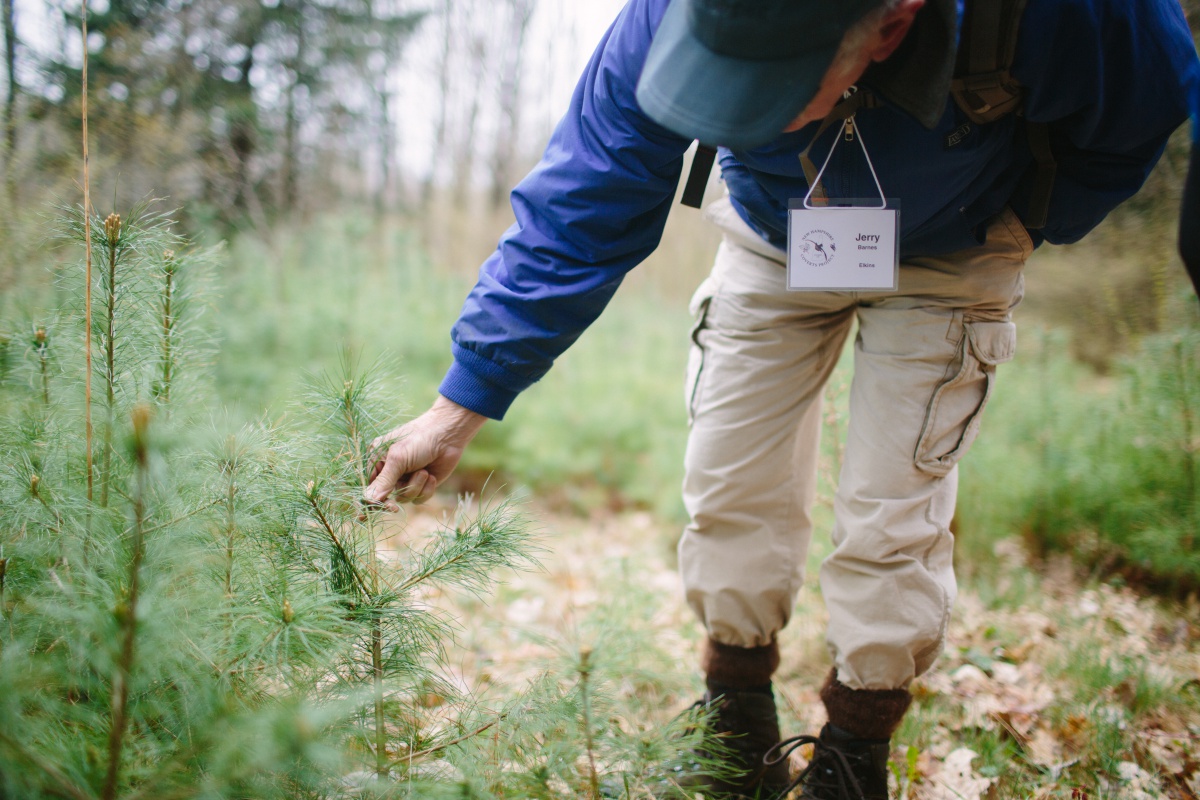 Managing for Songbird Habitat
It is not by chance you see certain wildlife species in your woodlot. Each species has specific requirements for shelter, food, and raising their young. For every bird you see in the woods, there is something your woodlot is providing to meet its needs. Too much of one thing, or not enough of another, can prevent some species from making your woodlot their home. Habitat can often be maintained or enhanced with thoughtful and planned management. The process of managing your woodlot for specific wildlife species starts with assessing what your woodlot provides for structure and food. Considering which trees are in your woods, and whether they are young or old, can help predict what birds could be using your woodlot.
Managing for Forest Carbon
Owning a woodlot, you may appreciate many of the benefits it provides to you and the public. Income from timber harvesting, privacy, hunting opportunities, hiking, clean water, wildlife habitat and fall foliage are just a handful of natural benefits woodlots provide to you and the public. More recently, forestland has been identified as part of the solution to climate change. Our forests have remarkable ability to sequester and store carbon while at the same time provide those traditional benefits and opportunities we all value. Keeping forest as forest and purposefully managing them can maximize carbon sequestration and storage while at the same time meeting your needs as a woodlot owner.   
Managing for Timber
Producing valuable and quality timber in your woodlot starts with identifying and growing quality trees. Trees considered high-quality are healthy, vigorous, straight, and sound, and of species that are valued in the marketplace. Valuable hardwoods species include red oak, sugar maple, yellow birch, white ash, red maple, and white birch. Softwoods include white pine and red spruce. Developing quality trees requires a long-term perspective, and deliberate planning and management. Growing a significant amount of high quality trees also takes a willingness to practice management to focus the growth of your woodlot on the highest-quality trees.
UNH Extension County Forester Can Help
Keeping your woodlot healthy, diverse, and productive involves discovering what you have on your property, evaluating what you found, and planning on how to maintain, enhance or change what is there. This thoughtful planning is a sign of good forest stewardship. Not sure where to start? Give your UNH Extension county forester a call! Your county forester will visit your property, free-of-charge, and help you learn more about your woodlot so you can make informed decisions regarding managing your forest, creating or enhancing wildlife habitat, protecting water quality and scenic beauty, or earning income from your trees. Find your UNH Extension county forester by visiting www.extension.unh.edu/countyforesters or by contacting the Forestry Information Center at (800) 444-8978 or forest.info@unh.edu.