What's the Big Deal with The Big E?
Among New England fairs, The Big E is unmatched
---
In 2019, the The Big E (first held in 1916) exceeded its largest-ever attendance record with an outstanding 1,629,527 visitors. Previously known as the Eastern States Exposition, the fair is held annually in West Springfield, Massachusetts during the last two weeks in September. Over 3,000 4-H participants from the six New England States attend The Big E each year to compete in a range of activities. The fair makes a positive difference in the lives of youth by developing their potential for leadership, growth and citizenship.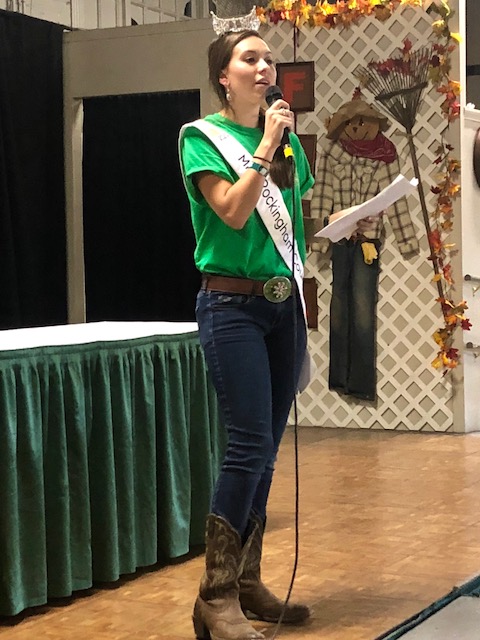 This year, 143 youth and 54 adults from New Hampshire 4-H attended The Big E. Talk to any 4-H'er and their eyes will open wide just by mentioning the fair's name. What makes this event so special? For starters, the size topples any other fair on the eastern seaboard—the number of people, animals, lights, sounds, smells and attractions sets an impressive stage. Beyond its size, the fair is meaningful because New Hampshire 4-H'ers represent their state among participants from Maine, Massachusetts, Rhode Island, Connecticut and Vermont.
Of the New Hampshire youth, 55 competed in communications at the 2019 fair, a program through which 4-H'ers develop presentation skills and demonstrate their acquired subject matter knowledge to thousands of people. In order to compete at The Big E, participants must first score well at their County Activity Day and State Activities Day. Categories include public speaking, demonstrations, action exhibits, fashion revue, film, poster and photography. 
Reflecting on 4-H Values
Xanthi Russell, a senior at Oyster River High School in Lee, New Hampshire, participated in the public speaking and fashion revue programs. "The Big E is one of my favorite 4-H events," she said. "It's fun to walk around the fairgrounds, meet new friends and visit all the vendors."
Russell also competes in Miss America and holds the title of Miss Rockingham County. In her speech at The Big E, she discussed how "the four points of the Miss America crown represent Success, Scholarship, Service and Style, which I feel correspond to the 4-H values of Head, Heart, Hands and Health."
Russell's mother, Christine, instilled in her a love for sewing, which has served Russell well for the 4-H Fashion Revue Program. She is drawn to vintage styles and silhouette designs from the 1920s and 1950s but notes that her fashion choices are unlimited because she can sew—an extremely valuable skill.
The shooting sports program was Russell's first introduction to 4-H and she took on many roles within that program such as reporter, vice president and president. She continues to help instruct shooting in addition to serving as a role model as a State 4-H Youth Leadership Team (YLT) officer.
"It's great to be surrounded by like-minded people. You meet the most incredible and loyal friends. I always have had a natural ability for leadership, but 4-H has helped me finesse those skills," she said.
Russell plans on attending the University of New Hampshire to study international relations and communications, utilizing the scholarship available to 4-H participants. 
In addition to communications, 4-H'ers from New Hampshire competed at The Big E by showing horses, goats, dairy, sheep, dogs and working steer. 
For Kailey Deighan, of Center Ossipee, this year's fair was particularly sweet—she won first place in showmanship for dairy goats. When she first began showing goats at age 11, Deighan was a novice. Now a junior in high school, she has spent many years raising goats and competing, increasing her confidence each year. Taking home first place on such a large scale proved to her that hard work and dedication does pay off.
"I'm constantly improving my technique," Deighan said.
Beyond the awards that are signified through ribbons and trophies, it is the shared experience among family and friends that continues to draw in such large crowds. New Hampshire 4-H'ers are already looking forward to next year's fair and all the wonder it holds.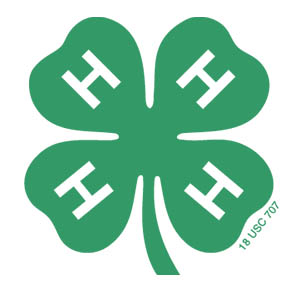 Related Resource(s)
Author(s)