Take a (Holiday) Hike
Use Trail Finder and bring your holiday shopping trips to the next level
---
The hustle and bustle of holiday shopping can be fun, but a little overwhelming. Sometimes you just need a break from the crowds and a little peace and quiet outside. Luckily, Granite State communities offer busy shoppers the chance to tackling their holiday to-do lists, support local businesses and enjoy some quality time outdoors. Doing all three at once is easier than you might think—thanks to Trail Finder.
Trail Finder brings together New Hampshire and Vermont trail information, maps and GPS data into one easily searchable, mobile-friendly website. Browse Trail Finder on your mobile phone and within seconds you can find nearby trails for walking, snowmobiling, skiing, snowshoeing and more. That's handy information when you need a break from a busy day of shopping or want to walk off a delicious holiday lunch.
It's good for New Hampshire communities, too. "Many communities have downtowns in need of support, and they also have nearby trails that people can use year-round," says Shannon Rogers, UNH Extension's nature-based economic development state specialist. "Research tells us that trail users spend money in communities and are looking for certain amenities and resources."
That search for outdoor fun and downtown amenities doesn't stop for the holiday season. Check out our three recommendations for trails that you can easily access while doing some downtown holiday shopping. And be sure to bring Trail Finder with you this holiday season. According to Rogers, the Trail Finder team is continuing to work on integrating information about local businesses into the system so that visitors and residents can quickly learn about restaurants, shops, lodging and other amenities near trails.
"Better connecting towns with trails can be part of a plan to create economic vibrancy," Rogers says.
Franklin Falls Dam Mountain Bike Trails: A go-to spot for mountain bikers when the weather's warm, the Franklin Falls Dam Mountain Bike Trails are just as stunning and fun in the winter. The trails are a roughly 10-minute drive from Franklin's thriving downtown. Pick up a few gifts, grab a cup of coffee and then hit the trails, which are open to skiers, snowmobilers and snowshoers in the winter.
Henderson-Swazey Trail Network: The town of Exeter manages this 7.3-mile network of trails, which sits a short distance from Exeter's bustling downtown. A favorite among skiers and snowshoers, the Henderson-Swazey Trail Network is also a great spot for viewing wildlife—the perfect thing to do after you've been browsing for potential gifts and reviewing your shopping list all day.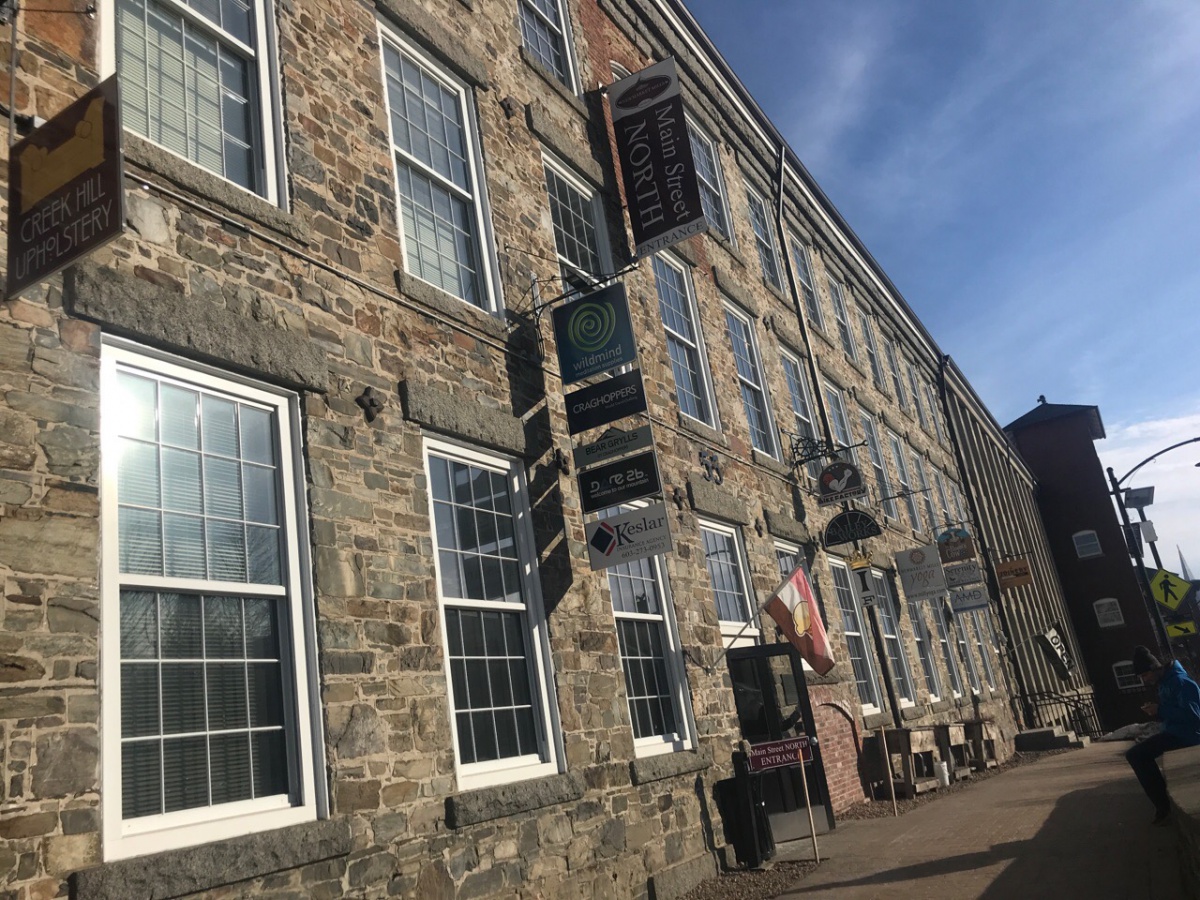 Piscassic Greenway Trails: Located in Newfields and Newmarket, this 3.5-mile network of moderate trails winds through open fields, mature forests and wetlands and ponds. Strap on your skis for a morning on the trail and then hop in your car and hit downtown Newmarket for a little lunch and a lot of shopping.
Get Out. Get Active. Explore.
Author(s)