Giving Back to NH on #GivingTuesday
Appreciating the beauty, wonder and resiliency of the Granite State
---
GivingTuesday is an international day that celebrates giving back to communities and "doing good" for the world. First recognized in 2012, GivingTuesday occurs annually on the Tuesday following Thanksgiving.
UNH Extension is proud to participate in GivingTuesday because we work year-round in every county of the state to help make life better. This year, perhaps more than ever, we are grateful for the place we call home. From the country roads in Coös County to the city streets of Manchester, we appreciate the beauty, wonder and resiliency of the Granite State. You can support our work by making a donation, volunteering or experiencing one of our programs. Below are some examples of how you can join UNH Extension in giving back to our wonderful state.
Coastal Research Volunteers (CRV)
If you love our NH coast and want to engage in meaningful science and stewardship, CRV offers opportunities to connect with reseachers and natural resources managers. With projects like beach profiling, dune restoration and research, eel monitoring, oyster restoration and green crab hunts (among others), there's sure to be something you'll feel passionate about. 
Food Safety
A gift to the Extension Food Safety Fund — of truly any size — will help us provide quality food safety education to support those feeding the people of New Hampshire for years to come.

Lakes Lay Monitoring
Lakes Lay Monitoring volunteers are dedicated to the preservation and sound management of NH lakes through citizen-based monitoring and research. Volunteers collect valuable data on the lakes of NH and provide local empowerment to lakeside communities, as well as a unique opportunity for hands-on learning for UNH students.
Landscaping for Wildlife
Your backyard can offer rich habitat for wildlife in NH and help struggling species find shelter and food. From planting native wildflowers to benefit pollinators, to installing nesting boxes for birds and bats, to planting native trees and shrubs, you can help wildlife through the landscape choices you make. 
Nature Groupie
If you love giving back to nature, Nature Groupie is the place for you. The Nature Groupie website offers an easy way to find outdoor volunteer opportunities from over 200 conservation organizations in New England. Search events by your availablility and your interests!
NH 4-H Volunteers
4-H has a wide variety of ways for you to engage with youth and families in your local community and beyond. Whether you are looking for the occasional opportunity to engage with young people such as judging or helping out at an event or a more extensive commitment such as facilitating a special interest workshop (yes even virtual sessions!), acting as a chaperone or mentor, your impact will be long-lasting for New Hampshire youth and families.
NH Big Trees
Love getting outside in the woods? NH Big Tree volunteers search the state for the largest examples of tree species and work together measuring trees in their local area that have been nominated to the program. The list of recorded trees now includes over 1,000 county, state and national champions. You'll also have the opportunity to spread the word about how important trees are in our lives. 
Experience
NEW! If you're looking for a fun and educational family activity that gets you outside in the beautiful nature of NH, go on the hunt for New Hampshire's natural treasures - big trees! Start your adventure with our NH Big Trees treasure map to learn exactly where these champion trees grow. Then visit as many big trees as you can!
NH Coverts Project
The NH Coverts Project trains volunteers from a broad array of backgrounds and professions who are passionate about wildlife conservation and forest stewardship. After the training, volunteers return to their communities as stewards of NH's wildlife and forest resources where they'll take on projects that fit their skills and interests such as leading field walks, coordinating volunteer workdays, serving on town boards or managing their own property for wildlife habitat. 

NH Farm Products Map
Feel good about your food by purchasing local, healthy food from the farms and farmers who produce it. The NH Farm Products Map connects NH residents with local farms and allows the user to sort by location, types of food products, other local farm produced products, hubs/cooperatives and more. Support local food and local families this #givingtuesday! 
NH Food Access Map
The New Hampshire Food Access Map shares up-to-date information about where residents can access free or low-cost food and essential personal items. This resource features discounts, benefits and nutrition assistance programs that can help families who are struggling to make ends meet. It also shares ways that Granite Staters can offer support to their communities by volunteering time or donating food, supplies or money. The holidays will look different this year, due to the pandemic, but charitable giving and acts of kindness are still encouraged and needed!
NH Master Gardeners
Through community projects like school gardens, nursing homes, food pantries and more, plus public presentations and our Ask UNH Extension InfoLine, Master Gardener volunteers bring education about gardening, plants, soil, insects and more to the people of New Hampshire.
NH Rabbit Reports
If you want to become a citizen scientist and help NH wildlife, NH Rabbit Reports allows you to help the New England Cottontail, a species that is currently listed as state-endangered. Developed through a partnership between UNH Extension and NH Fish and Game Department with support from the Wildlife Heritage Foundation of New Hampshire, NH Rabbit Report participants collect data and report sightings of rabbit and hare species in New Hampshire. 
Natural Resources Stewards
Natural Resources Stewards are a community of volunteers who make a difference caring for the nature of New Hampshire. The program equips NH citizens, just like you, to understand the science of nature's remarkable processes and then gives them the skills to change the world through projects of interest to each volunteer.
Speaking for Wildlife
From the peaks of the White Mountains to the Atlantic coastline, from our backyards to the backcountry, New Hampshire is home to a great diversity of wildlife species. Speaking for Wildlife trains volunteers to deliver presentations and field walks focused on wildlife and natural resources. Once trained, volunteers educate community groups across the state about NH's diverse wildlife species and habitats. 
Experience
Watch Speaking for Wildlife volunteer Vicki J. Brown, as she presents A Garden for Pollinators and Wildlife for NH Audubon's Pollinator Webinar Series. 
STEM Docents
If you're interested in making a difference in the life of a young person, becoming a STEM Docent can set them on a path of scientific discovery and engagement for a lifetime. STEM Docents engage and inspire NH's K-12 youth in science, technology, engineering and mathematics (STEM) projects to enhance their understanding of scientific concepts and the process of conducting science.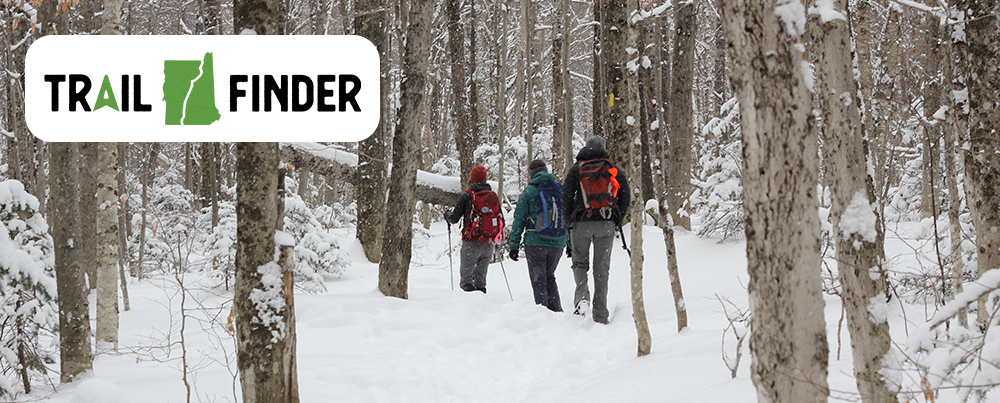 Trail Finder
Whether you're looking for a weekend hike, an afternoon stroll, or a new place to bike, paddle, ski, or ride, explore Trail Finder's growing database of four-season trails in Vermont and New Hampshire. Plan with confidence, knowing that all Trial Finder postings are developed in partnership with Trail Managers who know them best. Trail Finder also allows users to track their adventures, tag favorites, create a wishlist and save trail logs to remember each adventure and with Trailside Services, find and support local businesses near trails you love or add your business to the map!
Love volunteering in NH and want to learn more?
Author(s)