What flowers can I plant in an area of my yard that stays consistently wet?
---
Having wet, heavy soils in your garden should in no way prevent you from having a beautiful garden. Although many plants cannot survive in saturated soils for extended periods, there are many that thrive under those conditions. All of the following perennials are suited to growing in wet soil and will tolerate standing water for a short period of time.
Marsh marigold (Caltha palustris) is one of the earliest spring wildflowers to bloom in New Hampshire. It flourishes in boggy soils and will bloom profusely if planted in full sun, although it is also suitable for partial shade. A member of the buttercup family, marsh marigold has bright yellow flowers and glossy green leaves that often go dormant in summer.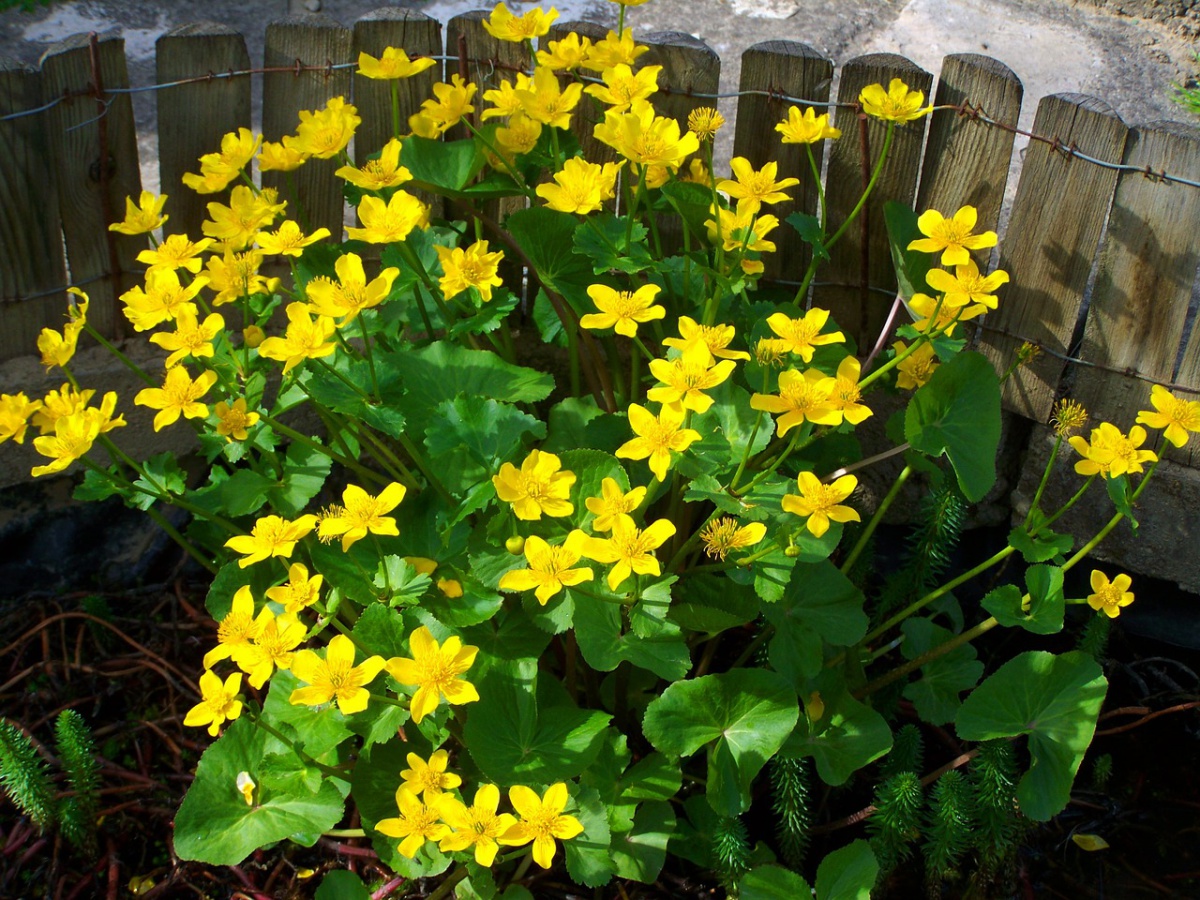 Cardinal flower (Lobelia cardinalis) is another native plant that deserves a place in any garden. It's scarlet red flowers bloom in late summer and are a favorite nectar source of ruby-throated hummingbirds and butterflies. In its natural habitat, cardinal flower can be found growing along the edges of streams, ponds, or swamps, but it can be effectively used in any moist area of a perennial border. Its close relative, blue lobelia (Lobelia siphilitica), can be grown alongside it. Both Lobelias will often self-sow under ideal growing conditions.
Turtlehead (Chelone sp.) is a great choice for boggy areas with partial shade. Snapdragon-like blooms appear in late summer through early fall in white or pink depending on the species. Earlier in the season the dark green, clumped foliage is attractive in and of itself. Turtlehead clumps will gradually get larger as the plant spreads by underground rhizomes.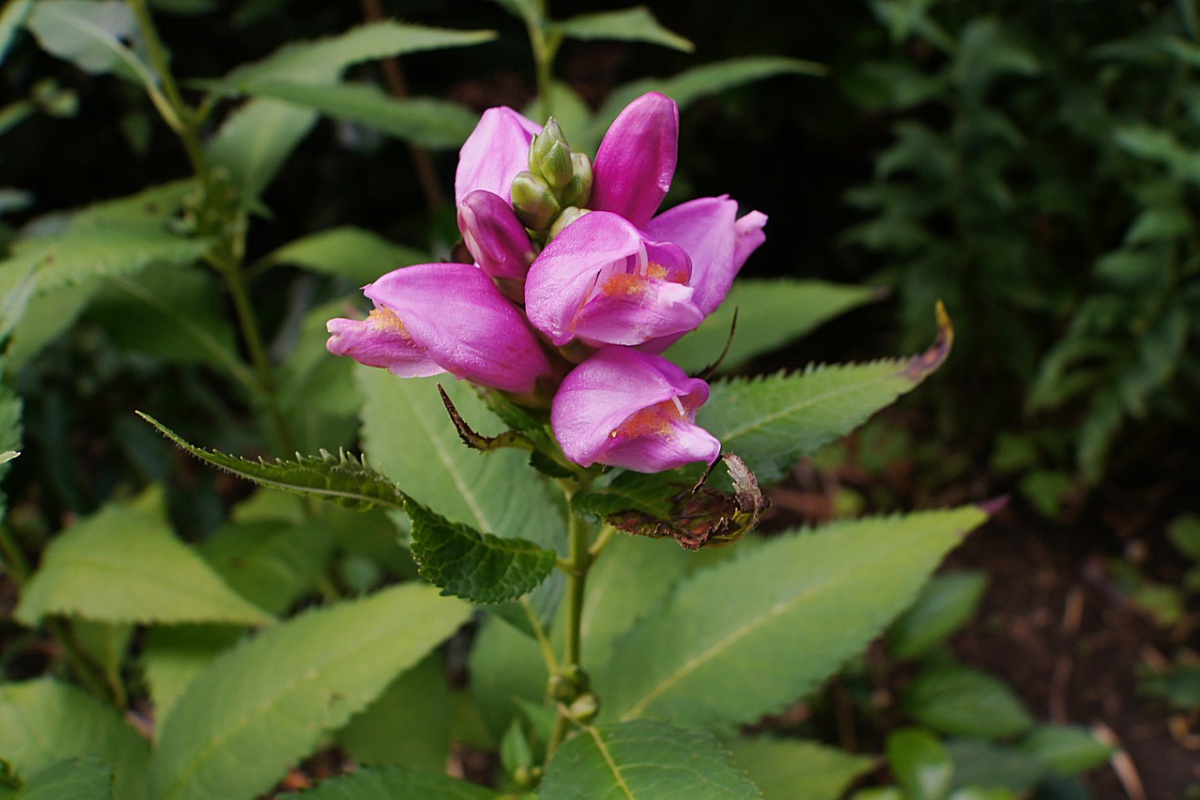 Joe-pye-weed (Eutrochium maculatum) is often touted as one of the best plants for attracting and supporting pollinators. Bees and butterflies flock to the purplish-pink flowers when they open in late summer. Joe-pye-weed grows very tall (4-7 feet) and is good for the back of sunny borders or naturalized areas. A shorter and bushier cultivar named 'Gateway' is more compact than the species and is often a better option in flower gardens.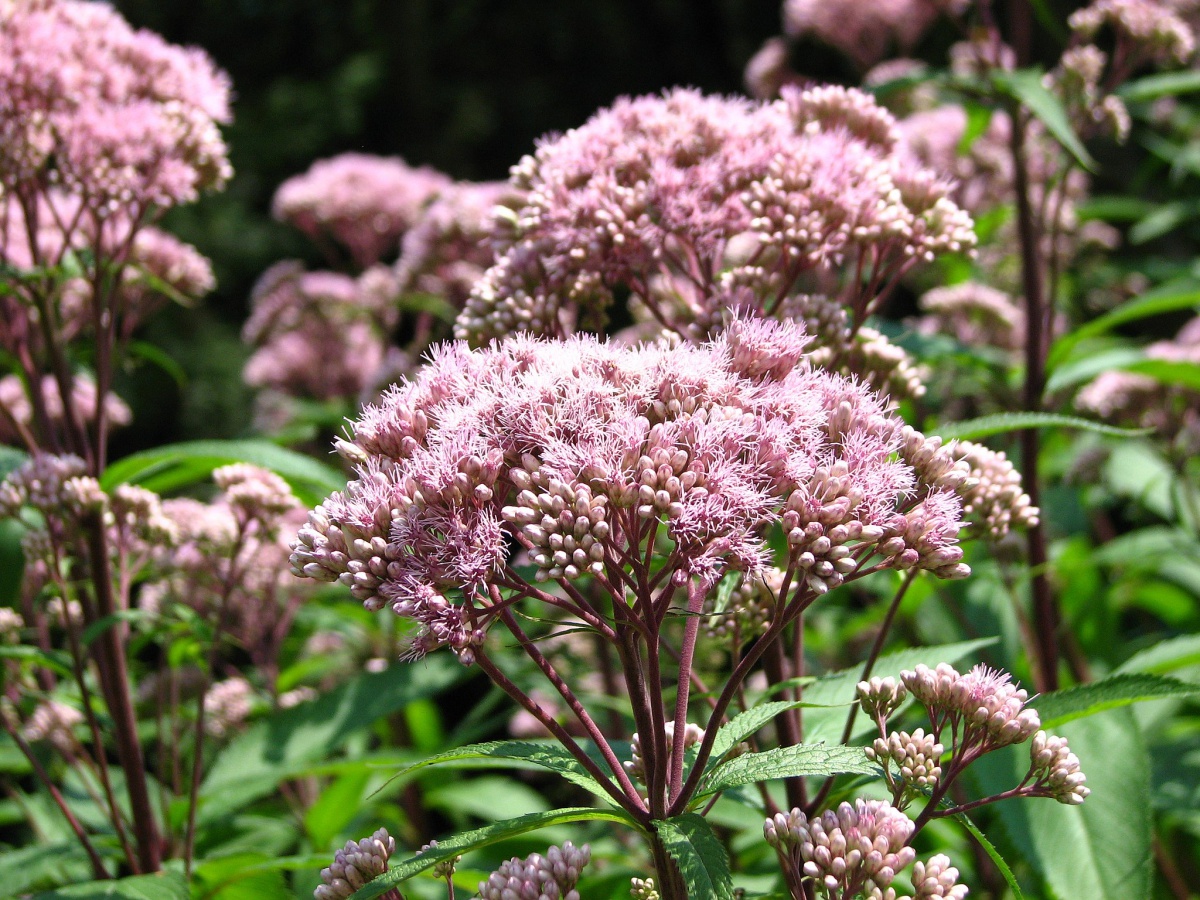 Queen of the prairie (Filipendula rubra) is a clump-forming perennial that lends height to the rear of perennial borders and cottage gardens. Although the plant can grow to be 6-8 feet tall, its stems are strong and it rarely requires staking. The compound leaves add a unique texture to the garden as do the delicate plumes of pale pink flowers that bloom in mid-summer. Queen of the prairie grows best in full sun and moist to wet soils.
Swamp milkweed (Asclepias incarnata) is one of the best plants for attracting monarch butterflies and later supporting their caterpillars. Although it is a slightly less important food source for monarchs than upland milkweeds, it is the only milkweed species which thrives in consistently moist to wet soils. It is tidy and clump-forming and produces fragrant, pink flowers in mid to late summer.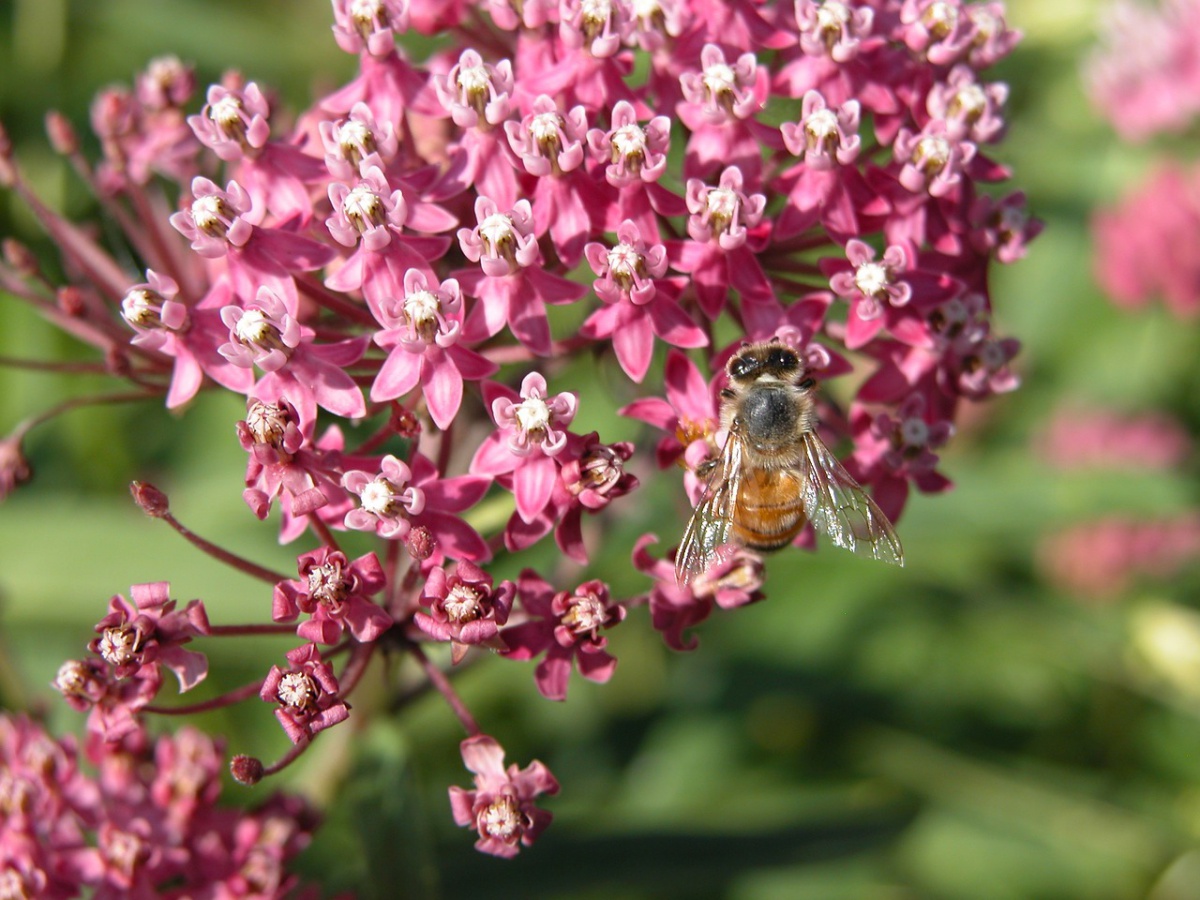 A number of irises do very well in soggy soils. Siberian iris (Iris sibirica) and blue flag iris (Iris versicolor) grow happily when planted in wet soils in full sun to partial shade, and under ideal conditions will expand quite rapidly via creeping rhizomes. Plants may need to be divided periodically to keep the center of the clump from dying out. Both species of iris bloom in late spring to early summer and are generally ignored by deer and rabbits.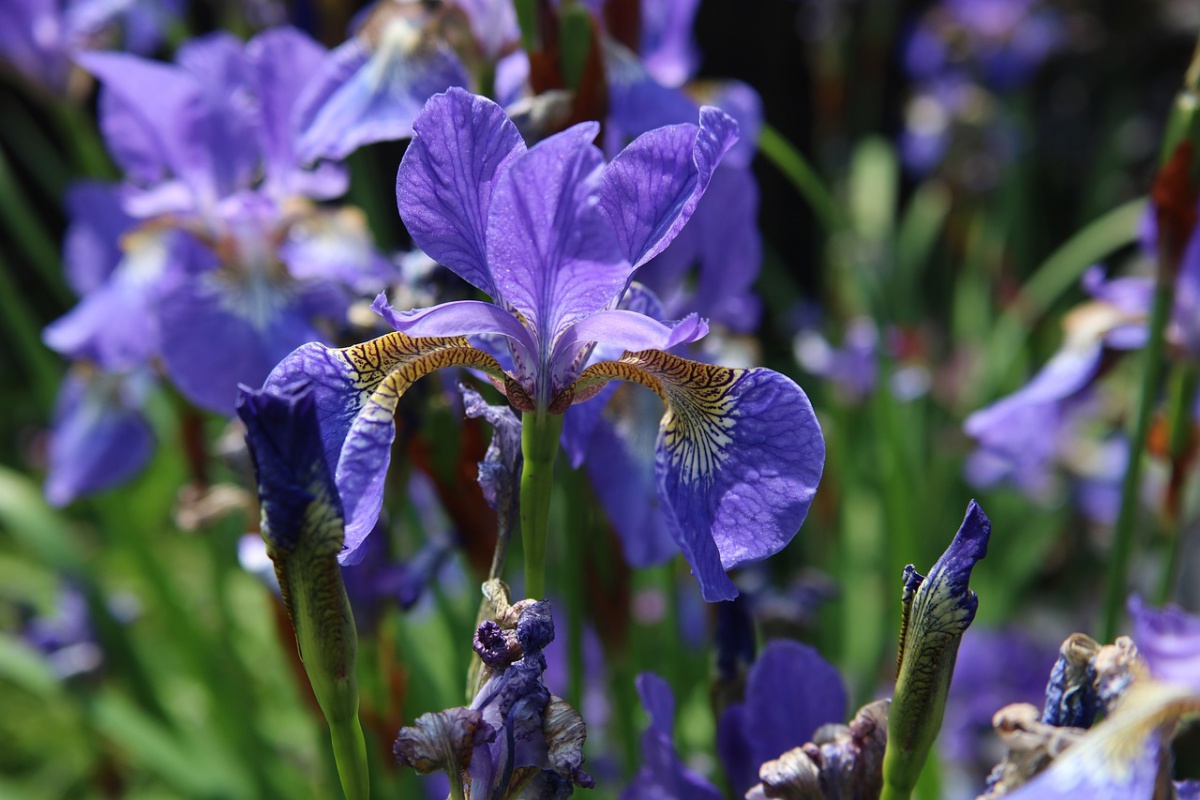 Though not a flowering plant, royal fern (Osmunda regalis), is worth planting in any shady garden with wet soil. It is a tall, upright fern with delicate, bright green fronds that typically turn an attractive bronze in fall. The spores are brown and are produced at the tips of the fronds, giving the fern the appearance of flowers later in the season.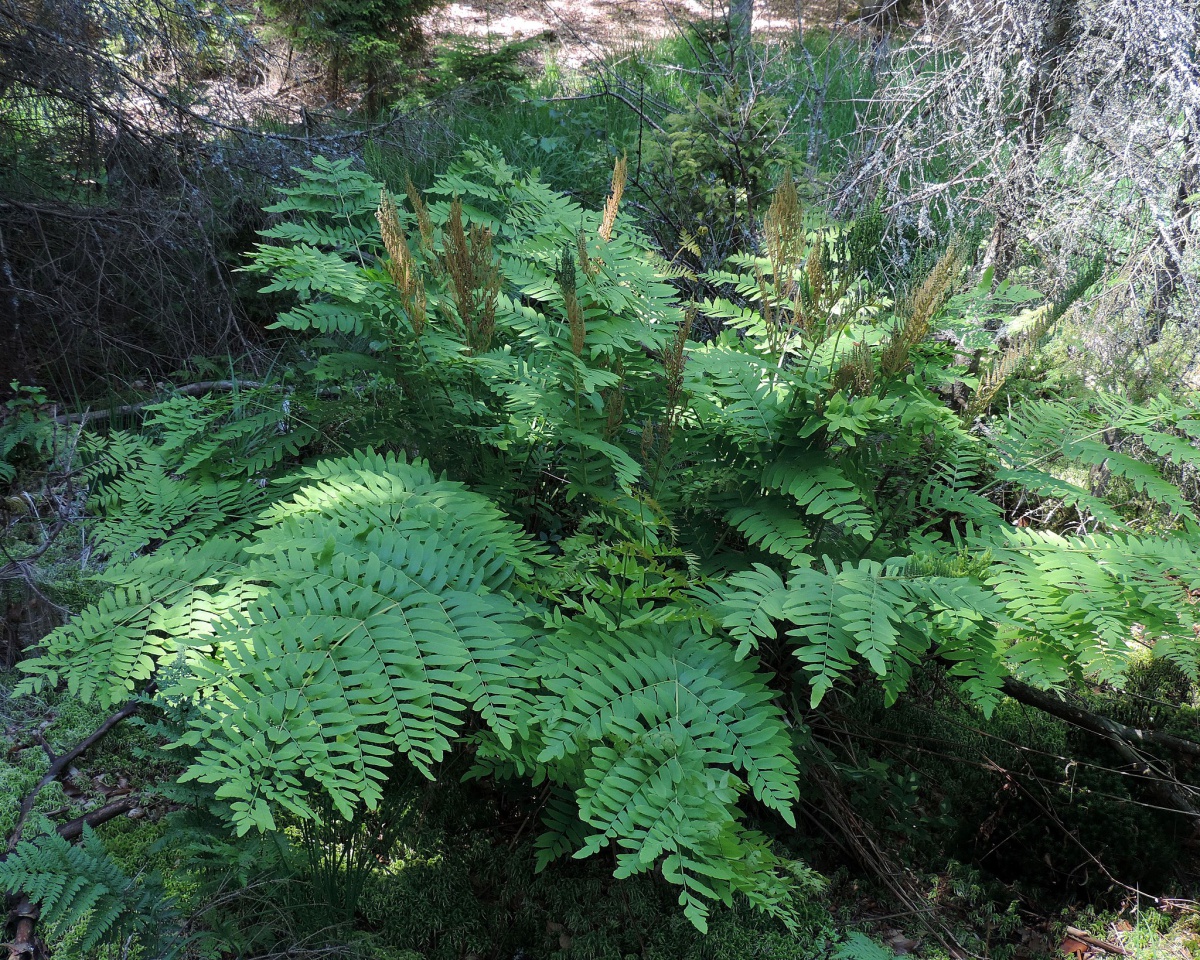 Of course this is only a partial list of the perennials that grow well in wet soils. For additional planting ideas, talk to the staff at your local garden center or Ask UNH Extension. 
Got questions? The Ask UNH Extension Infoline offers practical help finding answers for your home, yard, and garden questions. Call toll free at 1-877-398-4769, Monday to Friday, 9 a.m. to 2 p.m., or e-mail us at answers@unh.edu.
Do you love learning about stuff like this? 
SUBSCRIBE TO Granite State Gardening newsletter 
Got questions? The Ask UNH Extension Infoline offers practical help finding answers for your home, yard, and garden questions.
Call toll free at 1-877-398-4769, Monday to Friday, 9 a.m. to 2 p.m., or e-mail us at answers@unh.edu.
Author(s)